Breaking News: #12 Team by Sales Volume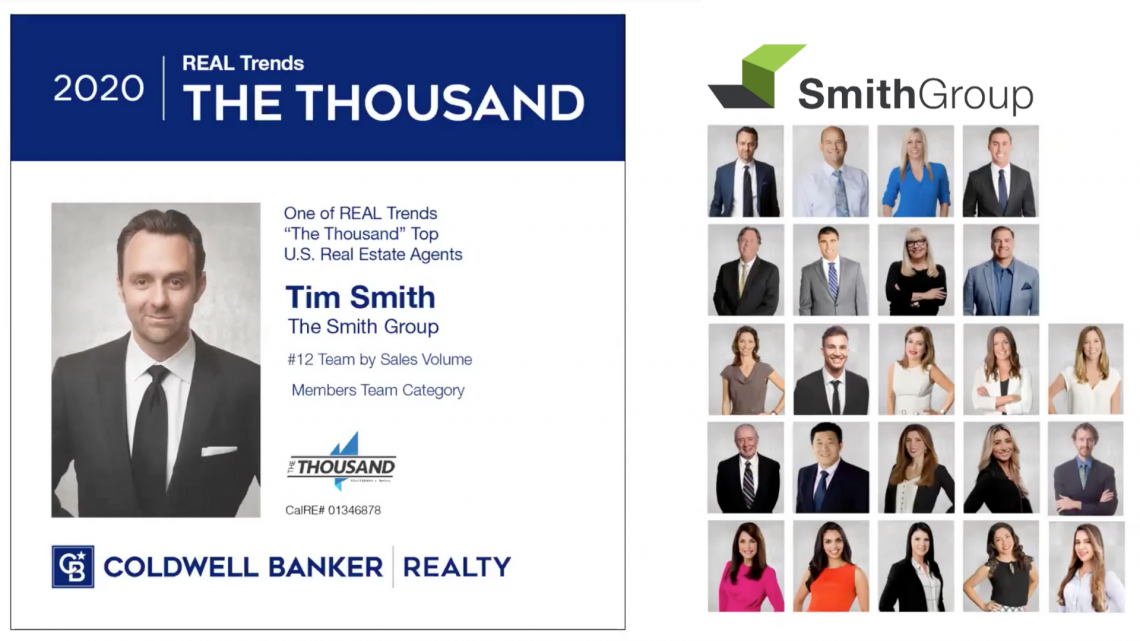 CONGRATULATIONS
To the individual real estate professionals, teams, and agent-and team-owned brokerages that qualified to be part of this year's REAL Trends + Tom Ferry The Thousand, as advertised in The Wall Street Journal. In an industry that has nearly 1.4 million Realtors® involved in residential real estate sales, the fact that these sales associates have achieved the level of sales it takes to be in this esteemed group is outstanding.
This is the 15th year REAL Trends published the rankings of the top sales professionals in the United States. These superb professionals closed 194,715 sides and more than $90 billion in sales volume in 2019—a new record for sales volume for this group and a 9 percent increase from The Thousand last year.
We could not have assembled this ranking of the nation's finest and most productive real estate sales professionals without the assistance of the real estate industry's leaders. We thank the leaders of the nation's largest real estate brands, networks, brokerages and state and local associations.
Please note that while we reached out to more than 2,000 separate U.S. realty organizations in an attempt to reach every sales professional who might qualify to be ranked on this list, it is highly likely that there are some fine real estate sales professionals who are not listed here. Some may not be here because they did not want to apply and others because the word of this ranking did not reach them. Thus, this version of REAL Trends + Tom Ferry The Thousand, as advertised in The Wall Street Journal, may not be a complete list.
METHODOLOGY
The application process begins in January when we send applications to those who qualified in past years. Then, we contact national real estate brands so that they may encourage sales associates and teams to apply. We also work directly with all brokerage firms ranked on the REAL Trends 500 and Nation's Best and virtually every local and state Association of Realtors®. We invite each of these parties to either submit qualified candidates to us or to let us know who may qualify, and then we reach out to them directly. All production listed is based on the prior calendar year's closed residential sales.
We do not include leases or commercial sales. These numbers may include off-market listings. While we list the city and state of the main office where the sales professional or team is located, the sales included in the numbers may come from various other markets if the sales professional does business across multiple MLSs, cities and/or states. We require independent, third-party verification for every sales professional and team. These take many forms, but the source for the verification must be independent of the sales professional or team that submits an application. We make no exceptions to this rule.