Video Marketing That Gets People To Share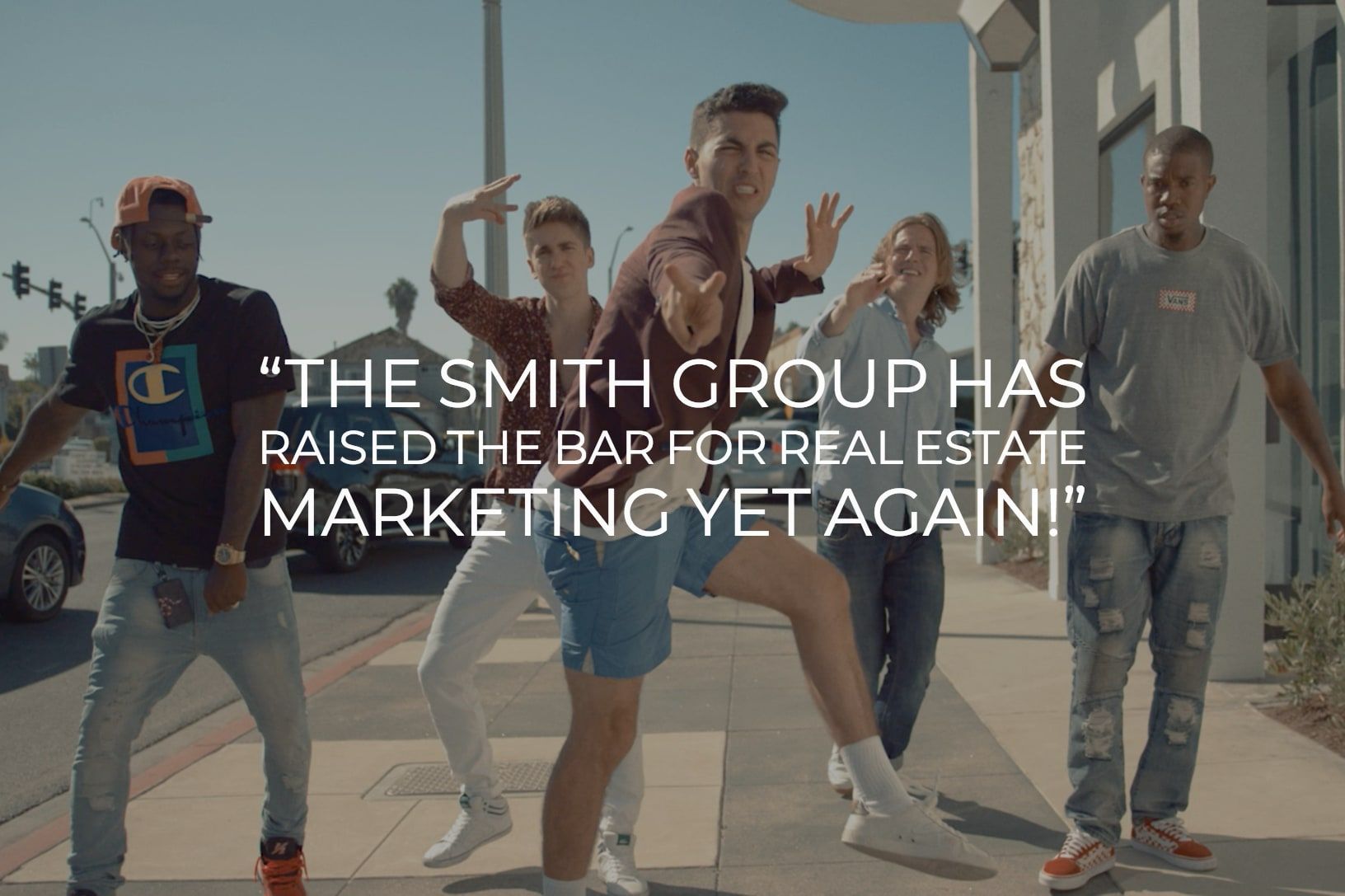 "Now this is how you sell real estate."
Tom Ferry

"This is so amazing! The Smith Group has been and will be leading the pack. Here's a hundred thumbs up to you!"
Unique Resolve | YouTube

"This is genius marketing!"
Strange_Fruit777 | YouTube

"EPIC! Viral Marketing at its finest."
Rachel Wu | YouTube

"You might have set the new standard for elite luxury property marketing."
Rick Bannon | YouTube
Our marketing team created two property films for 1813 E Bay Avenue in Newport Beach, California.
We believe one of the best ways to capture prospective home buyers is to create cutting-edge content for engagement. The Smith Group brings clients the most innovative film design in the industry, using aerial footage, talent, script writing, and the most talented videographers in the industry.


When Marketing Is Done Effectively,
Selling Becomes Superfluous.
The Smith Group believes in creating video content that stops people in their tracks and gets them to share.
Explore the comprehensive list below of publicity received during the first seven days 1813 E Bay Avenue was on the market.
Utilizing a broad range of platforms, our content reaches international buyer and investors. Cutting-edge lead capture and unique tracking URL's ensure exposure and buyer retention. We provide your home with unmatched international exposure to buyers worldwide.
Great marketing sells homes. We provide a comprehensive digital marketing strategy to sell your home. Our approach includes targeted social media advertising, email marketing, content marketing and personalize 1-to-1 outreach.
Using the most relevant social media platforms and algorithms we market your property to our audiences on Facebook, Instagram, YouTube, and LInkedIn.
New York Post Exclusive!
Mansion Global
INMAN NEWS
The Orange County Register
ABC 7 Orange County
ABC 7 Chicago
ABC 6 Philadelphia Action News
The Press-Enterprise
Los Angeles Daily News | Daily Breeze
Business Breaking News
Cactus Hugs
New Haven Connecticut News WTNH
News Chamber Of California
A Journal Of Musical Things
Flipboard
Flipboard 02
Newstral
Los Angeles Times | Daily Pilot
Homes Of The Rich
The Real Deal
Mondo Player
Realtor Magazine
Coldwell Banker Global Luxury Blog
Real Trends
Explore Other Top Films Of 2018