We Are Grateful for 'Miracles For Kids'
I'd like to introduce you to my superhero, my celebrity, my inspiration - Julio Godoy.
I met Julio and his family through an incredible organization called Miracles For Kids. Julio has a rare blood disease called Aplastic Anemia, where his body doesn't produce enough blood cells and is at risk for infections, diseases, and bleeding that won't stop. Upon initial diagnosis the doctor told his parents: "Julio would be lucky to have Leukemia over this."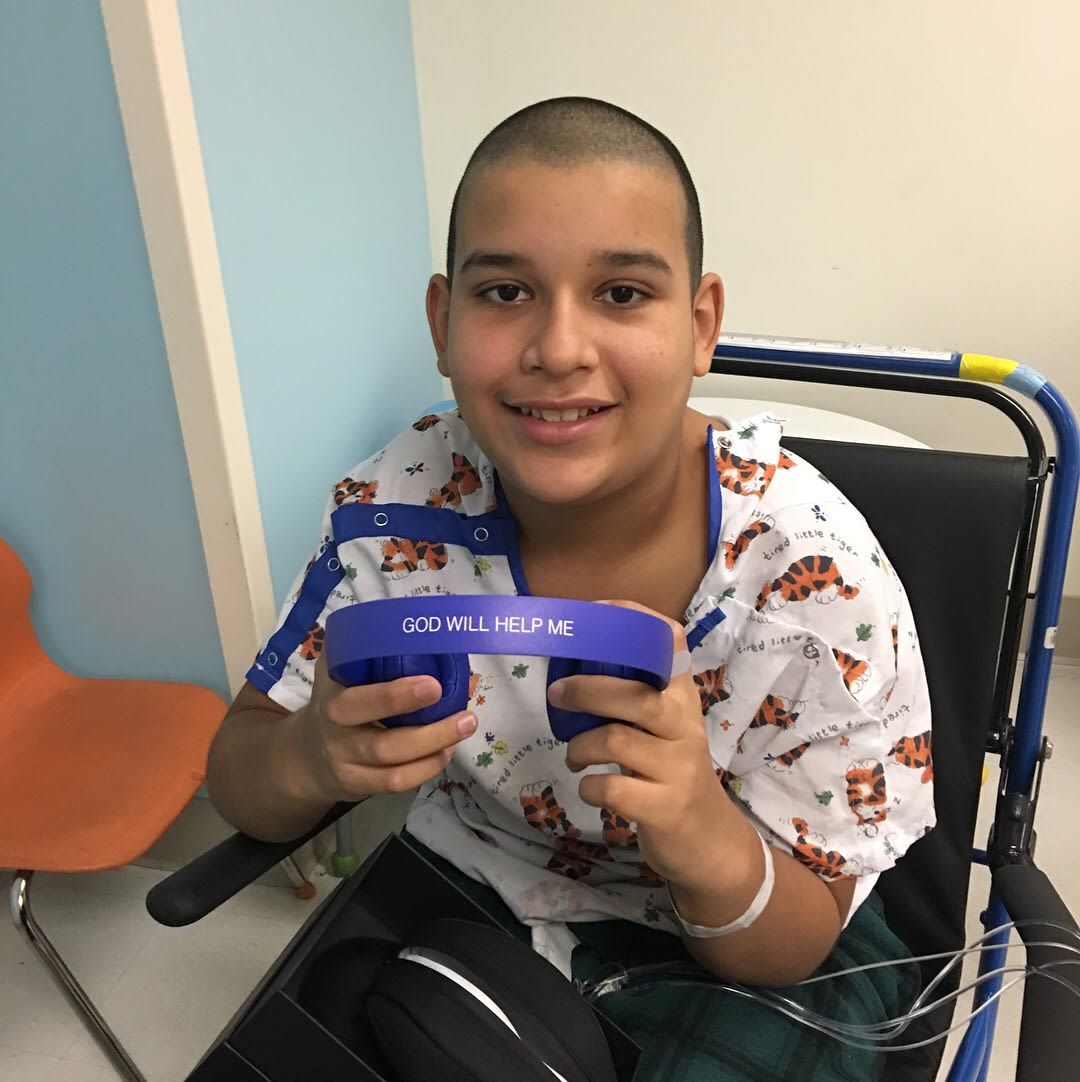 He's received treatments and none have worked. Hope for recovery's to find a perfect match for a bone marrow transplant.
Tirelessly searching for a match, without success, his condition has worsened. They didn't think to check his two-and-a half-year-old sister Gloria. She's too young for a transplant. Normally a donor needs to be four years old, and over forty pounds. Sure enough, Gloria's a perfect match.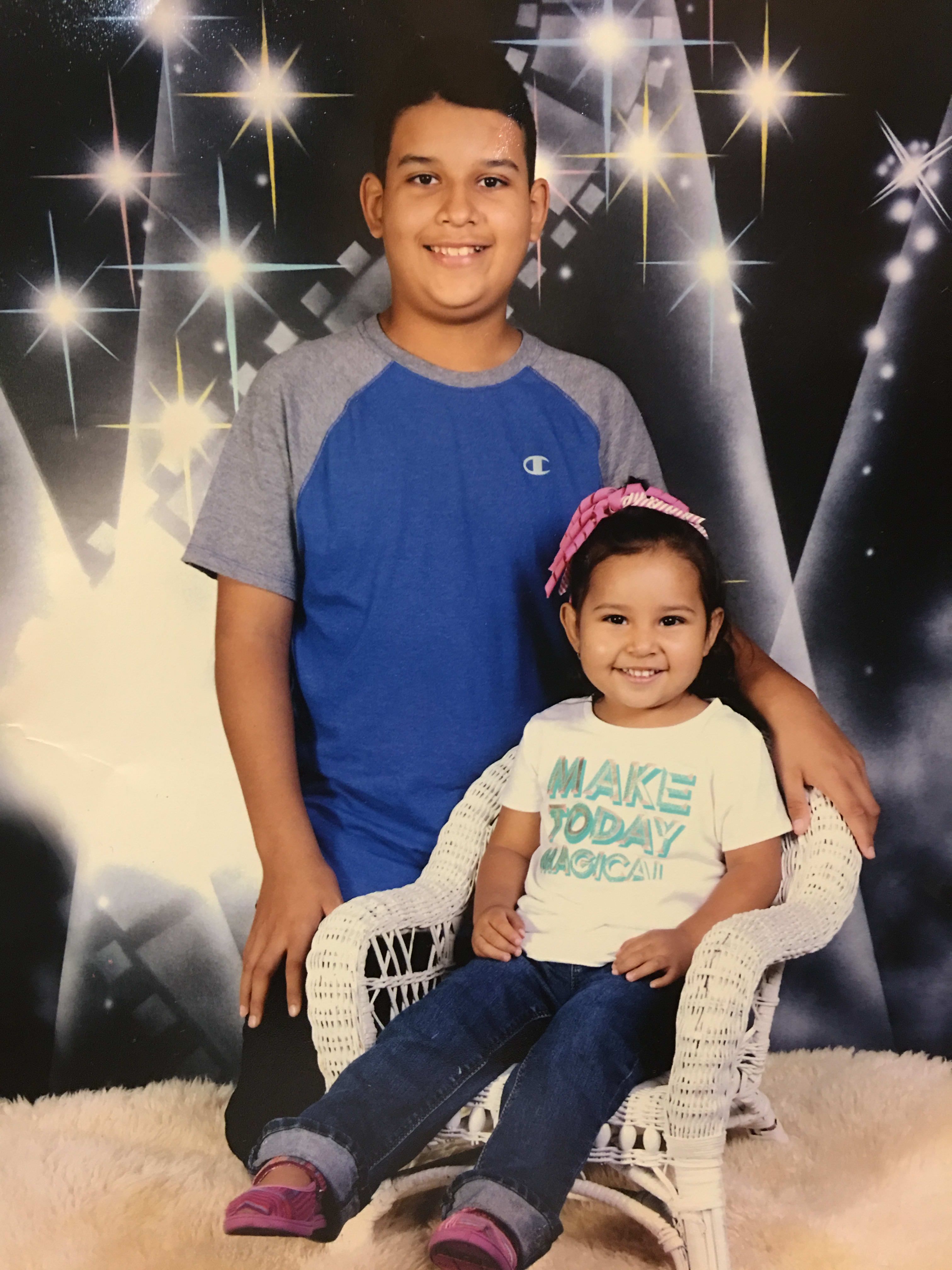 Miracles do happen: everyday. It's important to see them and follow their invitation. The medical team and family made the decision to welcome this one.
In preparation, Julio travels nine days of intensive chemotherapy, and Gloria five days of treatment. They come together on the last day for a live saving bone marrow transplant. The day before Thanksgiving.
While we're stuffing turkeys, traveling to our loved ones to revel in Thanksgiving traditions, Gloria will be giving her older brother a bone marrow transplant on Thanksgiving Eve at CHOC Hospital.
At this unique time of year, may you lean deep into gratitude, and focus on all that you have, especially your health and family. In the end, what else really matters? Do your best to set down comparison and the constant drive to have more.
I invite you to open your hearts and remember Julio & Gloria in your prayers this week.
When Julio was diagnosed, he noticed his father's concern, grabbed his hand, and told him, "Don't worry Dad, God will help me." What an example of courage and faith!
On October 20, Beats by Dre celebrated over 100 of the top athletes and artists in the Beats family with customized Studio3 Wireless headphones for their first ever "1 of 1 " campaign. Each headphone will be 1 of 1, as they will all feature unique designs tailored to each talent's favorite motivational mantra. It celebrates how each artist exemplifies the "one of one" spirit in their own individual way.
Julio's mantra made it to a pair of purple Beats by Dre: GOD WILL HELP ME (see picture above).
Julio inspires like no athlete or celebrity can as he is fighting for his life and family. With the help of Miracles For Kids, his parents, baby sister, and especially God, we feel the true meaning of Thanksgiving.
If you find it in your heart to give, please reach out to Miracles For Kids, and make a donation. You will make a difference.
The Smith Group is a proud sponsor and will also be gathering toys for the Holidays.
Please bring a new, unwrapped toy to any of the addresses listed at our Miracles For Kids Open House Guide over the weekend of December 2 and 3. Together, we can make the holiday a little more special for our community.