MoMA Expansion Exhumed: Reopened and Reimagined
The Museum of Modern Art (MoMA) has long cast a shadow on Manhattan, having first been constructed in 1929 with the intent of becoming "the greatest museum of modern art in the world." Now, that shadow is considerably larger—and, perhaps, that goal closer—after a four-month, $450 million expansion from Diller Scofidio + Renfro in collaboration with Gensler that pushed both the museum's envelope, and its aspirations. MoMA reopened to the public today, with an additional 40,000 of gallery space and what it calls "a reimagined presentation of modern and contemporary art" and the ability to "exhibit significantly more art in new and interdisciplinary ways."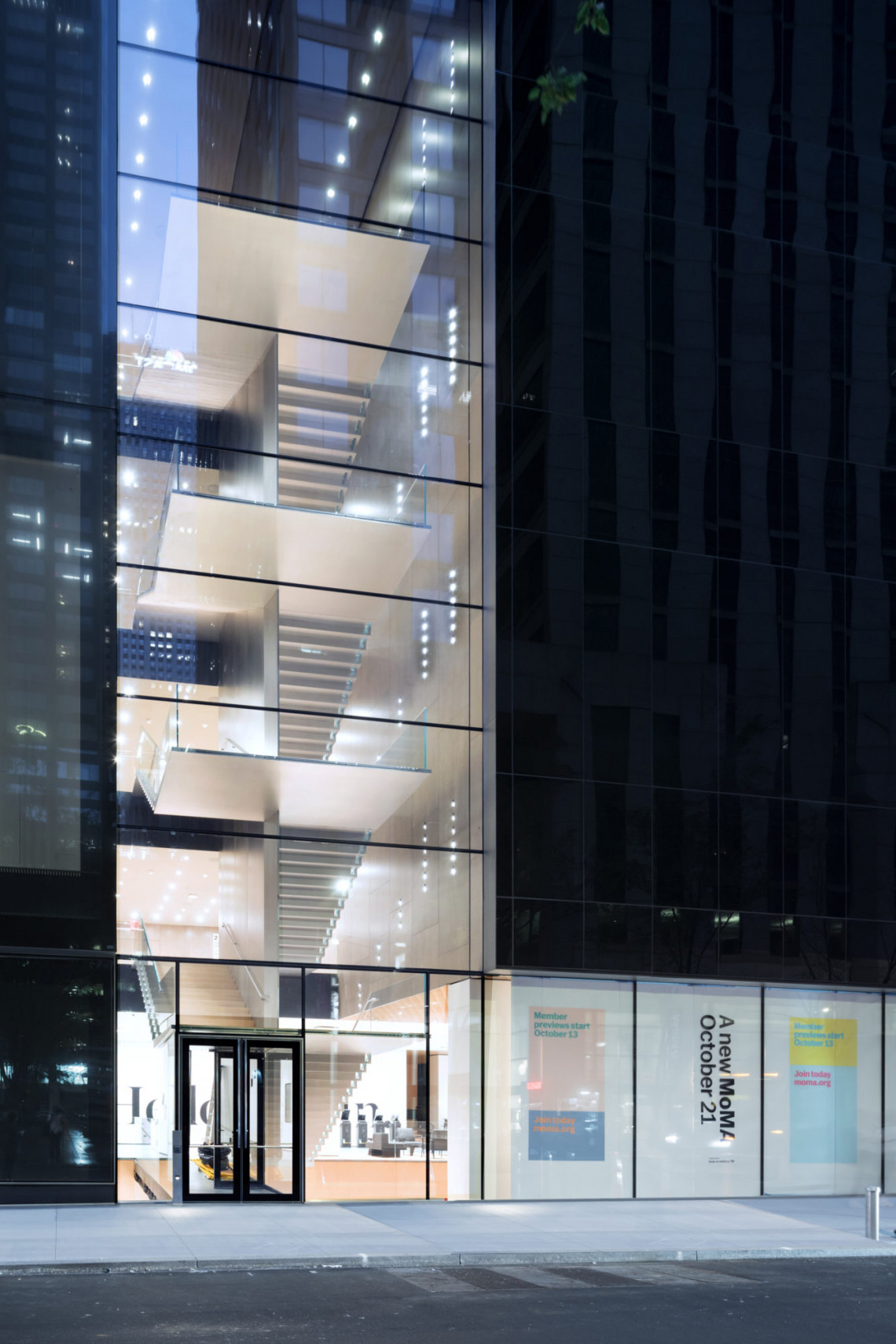 An expanded ground floor now features a free contemporary design gallery; In fact, the entire ground floor is now free free of charge. As part of its finer focus on contemporary art and in celebration of the reopening, six artworks—from German contemporary visual artist, Kerstin Brätsch; Amsterdam-based graphic design studio Experimental Jetset; London-based artist Goshka Macuga; Japanese-American visual and performance artist Yoko Ono; and Algerian-French multidisciplinary artist Philippe Parreno—are now scattered among these public areas. Additionally, Hello Again, a large-scale vinyl from Israeli-American artist Haim Steinbach that was acquired for MoMA's reopening, wraps an entire wall of the museum's main lobby.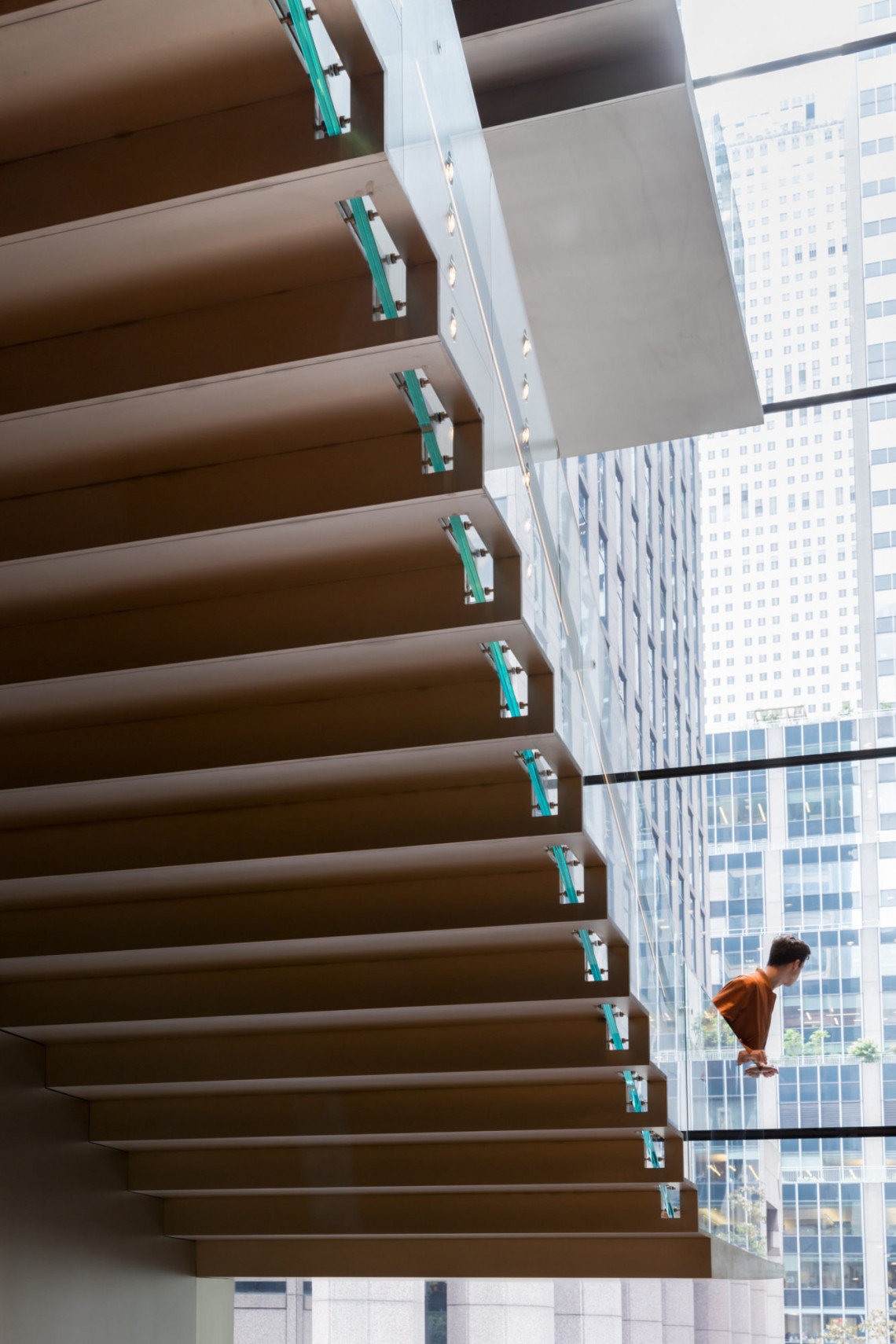 The international flavor of the artists, not to mention the themes of much of the new artwork, is by design. A key goal in the museum's expansion was to enhance inclusion and showcase wider diversity, and that is evident throughout. Brazilian artist, Hélio Oiticica, Venezuelan abstract painter, Alejandro Otero, and Argentine artist, designer, and industrial design theorist, Tomás Maldonado highlight a new Latin American area on the museum's fourth floor. Sur Moderno: Journeys of Abstraction marks one of MoMA's inaugural exhibitions with a vast array of art donated by the Colección Patricia Phelps de Cisneros.
One-Way Ticket: Jacob Lawrence's Migration Series showcases 30 of the artist's tempera paintings chronicling the Great Migration of African-Americans from the rural south to the urban north starting almost a century ago. (Guests can climb another floor to see iconic impressionist paintings, Vincent Van Gogh's Starry Night, and Claude Monet's Waterlilies.)
The space, the size, and the substance has changed at MoMA, and so has the sound. Acoustical engineering firm, Cerami & Associates, worked closely with the design team at MoMA to create state-of-the-art acoustics for the museum as part of its expansion. "We designed the acoustics at MoMA so the sound disappears and the art and architecture can be fully realized," Victoria Cerami, CEO of Cerami Associates, tells us.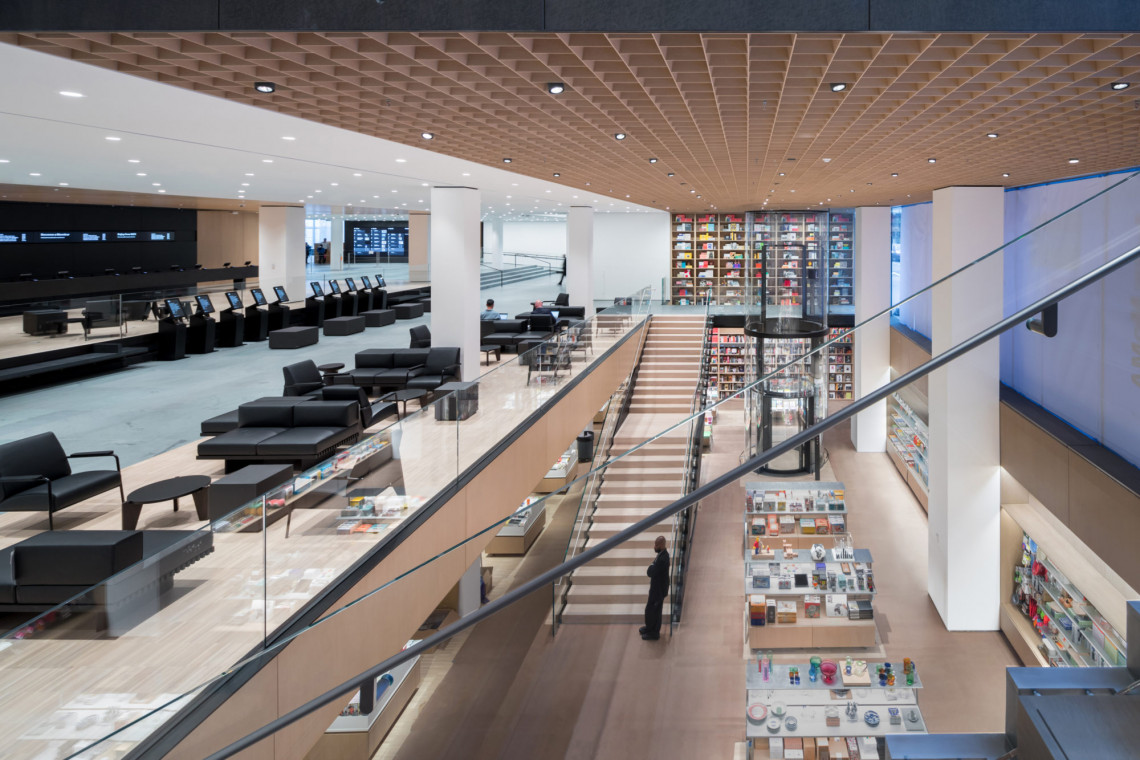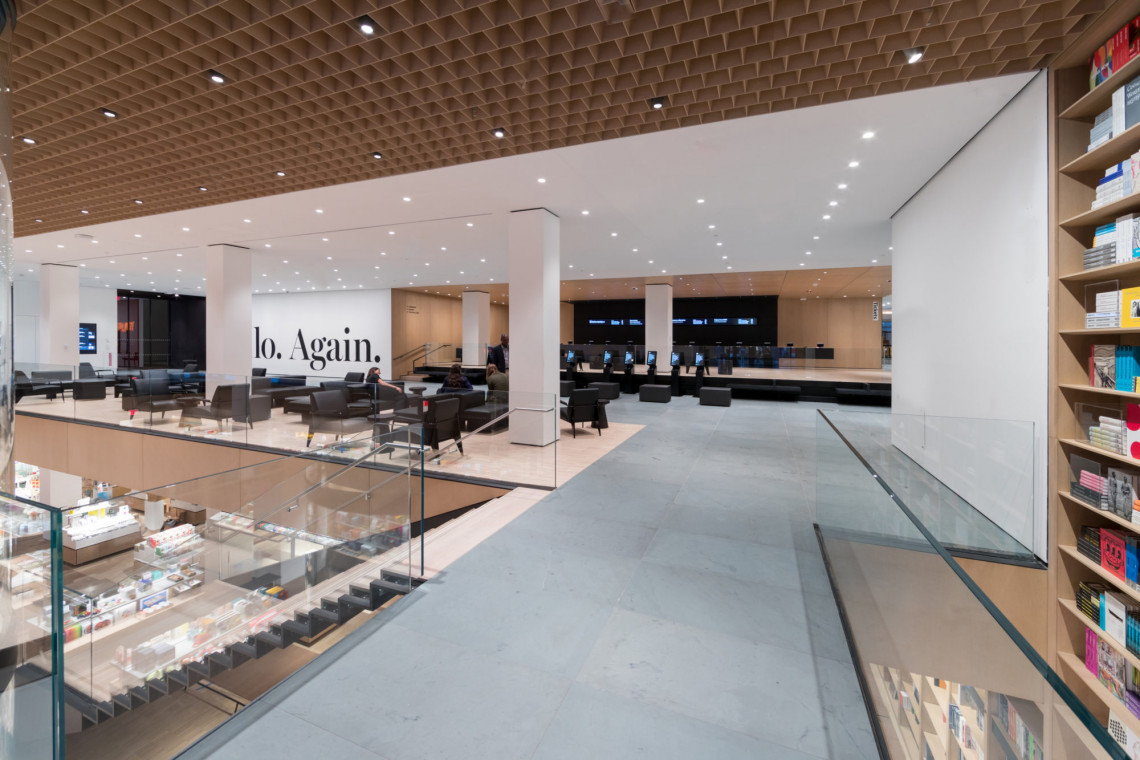 The redo of the museum also includes a second-floor Creativity Lab for education and the Marie-Joseé and Henry Kravis Studio, "the world's first dedicated space for performance, process, and time-based art to be centrally integrated within the galleries of a major international Museum," according to MoMA. This live performance studio has launched with the sound installation, Rainforest V (variation 1) by David Tudor and Composers Inside Electronics, commissions by Adam Linder and Shahryar Nashat, and a studio residency with Igbo-Nigerian American multidisciplinary artist, Okwui Okpokwasili.
The new MoMA also includes a revamped MoMA Design Store and a new eatery, The Carroll and Milton Petrie Terrace Café.
*Article posted with permission from Coldwell Banker Global Luxury