Two New Luxury RVs for Your Collection
It's just you and the open road. Mountains and lakes and prairies come in and out of view as the miles tick on the speedometer.
New landscapes meet new experiences as you discover—or revisit—a reenergized means of travel, courtesy of the global pandemic.
Rock clang off the windshield of your coupe that's hitched behind your luxury recreational vehicle.
Ouch.
The exposure is an unfortunate byproduct of towing your personal vehicle behind your luxury RV; sure, you get the convenience of a smaller ride to tool around town, but it may be a little dinged up when you reach your destination.
If you baby your car at home, you're likely to want to take the same level of care on a trip. That's where the 2021 Vario Perfect 1200 Platinum comes in.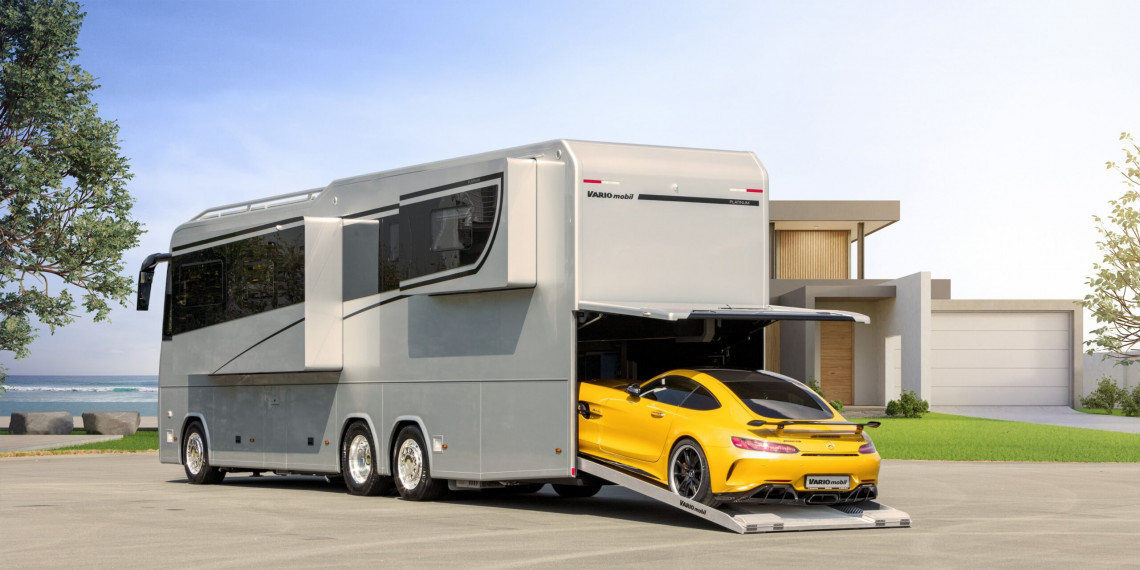 This 39-foot new addition to the luxury RV segment is yet another exciting option for road tripping. And with high-end travelers increasingly eschewing airplane travel for a jaunt behind the wheel, the timing is great. The RV Industry Association's most recent monthly survey of manufacturers reported that RV shipments have just reached a level not seen in four decades, and are up 53.5 percent over the same time last year.
According to a Vario news release, the Perfect 1200 Platinum features an "XXL car garage for a Mercedes-Benz AMG GT with automatic retraction on a cantilever car platform that also accommodates a Porsche 911."
The garage is far from the only unique feature, though. The interior, which more closely resembles a luxury apartment than a vehicle, is built to order with a designer kitchen and bathroom, ample living areas that expand with slide-outs, and upscale finishes including white leather seating and walnut veneer.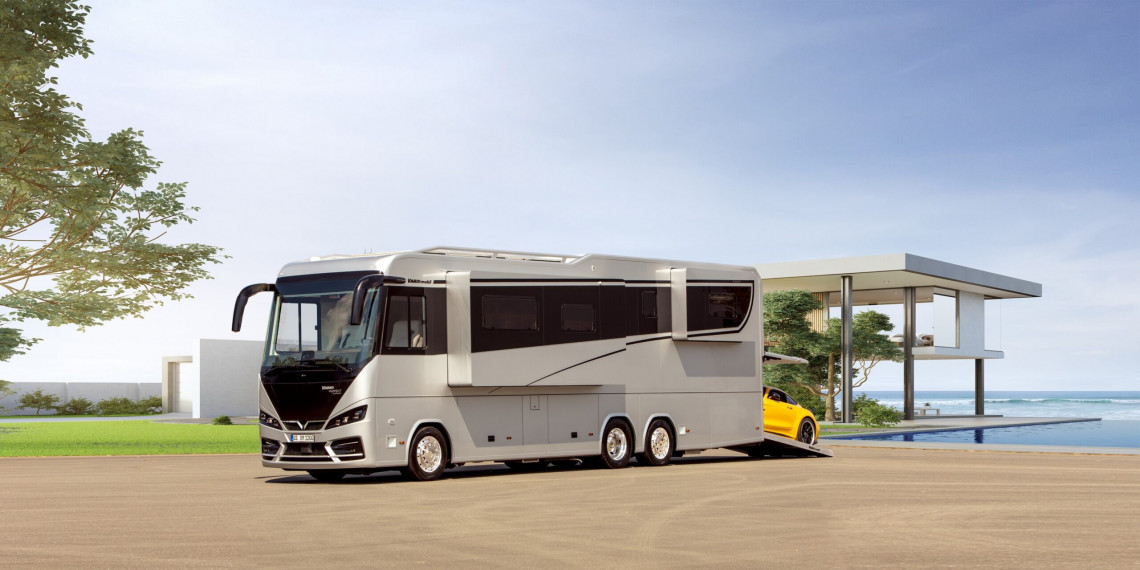 The vehicle tops out at $1.7 million if you opt for every available extra, which includes a dishwasher, a back-up generator, solar panels, Apple TV, and an upgraded 523-horsepower, 12.8-liter engine. Built on the Mercedes-Benz's Actros 2453 chassis base, the vehicle comes standard with a 10.7-liter turbo-diesel six-cylinder engine.
If you'd prefer to tow your luxury RV but still want something unique, New Zealand-based Romotow is here to turn your head.
And that's not all. This new luxury travel trailer offers a slew of high-end features inside and out, from the carbon fiber-reinforced composite materials to the streamlined aerodynamics to the 290-square-foot of living space interior. The most obvious, though, is its shape. When stationary, the Romotow can rotate with the push of a button, transforming from a 30-foot-long, eight-and-a-half-foot-wide trailer into a T-shaped vehicle with covered deck space.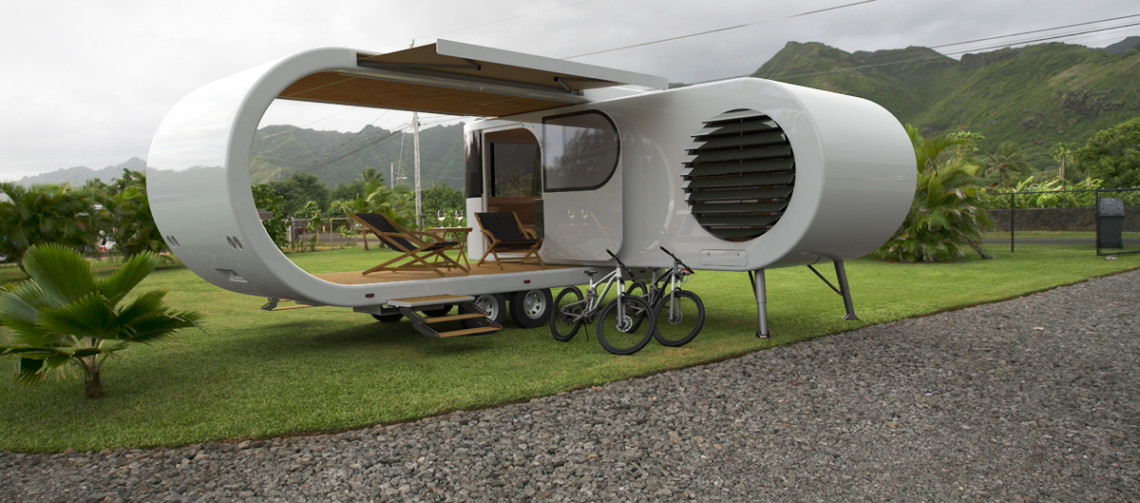 Built-to-order and priced at $350,000 for a "typical highly specified unit," according to Stuart Winterbourn, director, Romotow Group, the vehicle gets its inspiration from another type of upscale transportation. "Romotow's founders are an architect and a structural engineer," Wingterbourn tells us. "A luxury yacht is a closer comparison to the quality, but in a different environment. Romotow offers luxury yacht quality and outdoor experience, the space you might get in a big RV and the convenience of a travel trailer."

Article posted with permission from Coldwell Banker Global Luxury